VIB-24 Series of Indoor High Voltage Vacuum Circuit Breaker with Common Insulated Cylinder
---
VIB-24 series of Indoor High Voltage Vacuum Circuit Breaker with Common Insulated Cylinder is three-phase A.C.50 Hz indoor power distribution equipment with the rated voltage of 24KV.It's used for protecting and controlling the electrical equipment in the fields of industry&mining enterprise
INDOOR 24KV HIGH VOLTAGE VACUUM CIRCUIT BREAKER
VIB-24 Series of Indoor High Voltage Vacuum Circuit Breaker with Common Insulated Cylinder
---
● General Description
VIB-24 series of Indoor High Voltage Vacuum Circuit Breaker with Common Insulated Cylinder is three-phase A.C.50 Hz indoor power distribution equipment with the rated voltage of 24KV.It's used for protecting and controlling the electrical equipment in the fields of industry&mining enterprise,power plants and substation.This type Vacuum Circuit Breaker conforms to national standards and the stipulation of IEC standard,the capability reaches grade of M2-E2-C2.
The product adopt composite insulation way,spring charged operation and screw rod push mechanism,with the characteristics of small volume,compact design and reliable operation,it can easily match with the switchgear and meet the"Five Preventions"demands.
● Applying ambient conditions
1.Ambient temperature:-15℃~+40℃
2.Ambient humidity:the average humidity of a day should be no more than 95%;the average humidity of a month should be no more than 90%.
3.Earthquake intensity:not exceed 8 degrees.
4.Saturated vapor pressure:average pressure of a day should be no more than 2.2kPa;the average pressure of a month should be no more than 1.8kPa.
● Main Technical Specification
● Overall outline drawing
● Following information is required for order
VCB Full type,main technical specification,distance between phase and quantity.
Type and specification of service voltage.
Name and quantity of spare parts.
● Typical wiring diagram of the second principle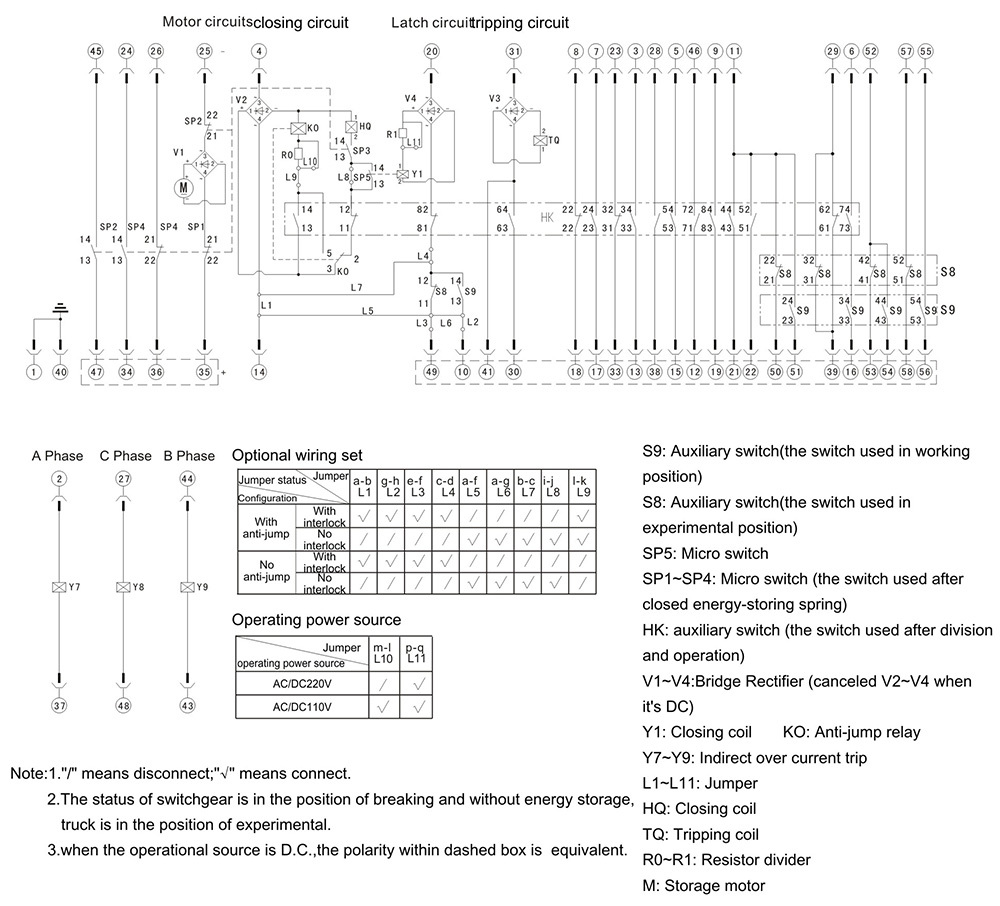 Related products
Using the Longxiang switch to share national invention patents
---
ONLINE MESSAGE
*Note: Please make sure to fill in the information accurately and maintain smooth communication. We will contact you as soon as possible