VIB-12 Series of Indoor HV Vacuum Circuit Breaker With Embedded Poles
---
In order to meet the market requirements for high quality VCB as well as their adaptation with its switchgear,our company develops this new generation of VIB type indoor high voltage vacuum circuit breaker.It is three-phase AC,50 Hz indoor power
INDOOR 12KV HIGH VOLTAGE VACUUM CIRCUIT BREAKER
VIB-12 Series of Indoor HV Vacuum Circuit Breaker With Embedded Poles
---
● General Description
In order to meet the market requirements for high quality VCB as well as their adaptation with its switchgear,our company develops this new generation of VIB type indoor high voltage vacuum circuit breaker.It is three-phase AC,50 Hz indoor power distribution equipment with the voltage of 12kV.It can be used for protecting and controlling equipments in the fields of power supply and distribution system such as substation and industrial and mining industry etc.
VIB series vacuum circuit breaker has taken into consideration of reliable interlock function which can be frequently operated at the rated current and with the capability of many times operations of breaking short-circuit current and fault current.This series of vacuum circuit breaker is an integrated unit by adopting the front and rear arrangement between
● Product Standard
VIB type vacuum circuit breaker conforms to national standard GB1984-2003 HV Vacuum Circuit Breaker,DL/T403-2000
Order technical condition of 12kV~40.5kV Vacuum Circuit Breakerand some stipulation of IEC62271-100:2001 HV AC
Vacuum Circuit Breaker
● Technical characteristics
The vacuum interrupters of VIB type vacuum circuit breaker are used embedded poles by advance APG technology;the primary conducting part is capsulated into an integrated unit by using epoxy resin which makes the insulation condition of primary conducting parts against from impact by exterior environment,it can effectively prevent moisture,filths and the damage to the insulation property due to condensed water.
The vacuum interrupter is vertically installed in an insulation house which is made up of epoxy resin cast by advanced APG technology;this kind of structure can maximally reduce the dust accumulation on the surface of vacuum interrupters which ensure the high resistance state even if under the damp,hot and serious filthy environment.
The VIB type vacuum circuit breaker uses specialized vacuum interrupter with advanced material and design for their contact,it is with strong breaking capability and high reliability and performed the type test for its electrical life under the condition of auto
● Main Technical Specification

● Overall outline drawing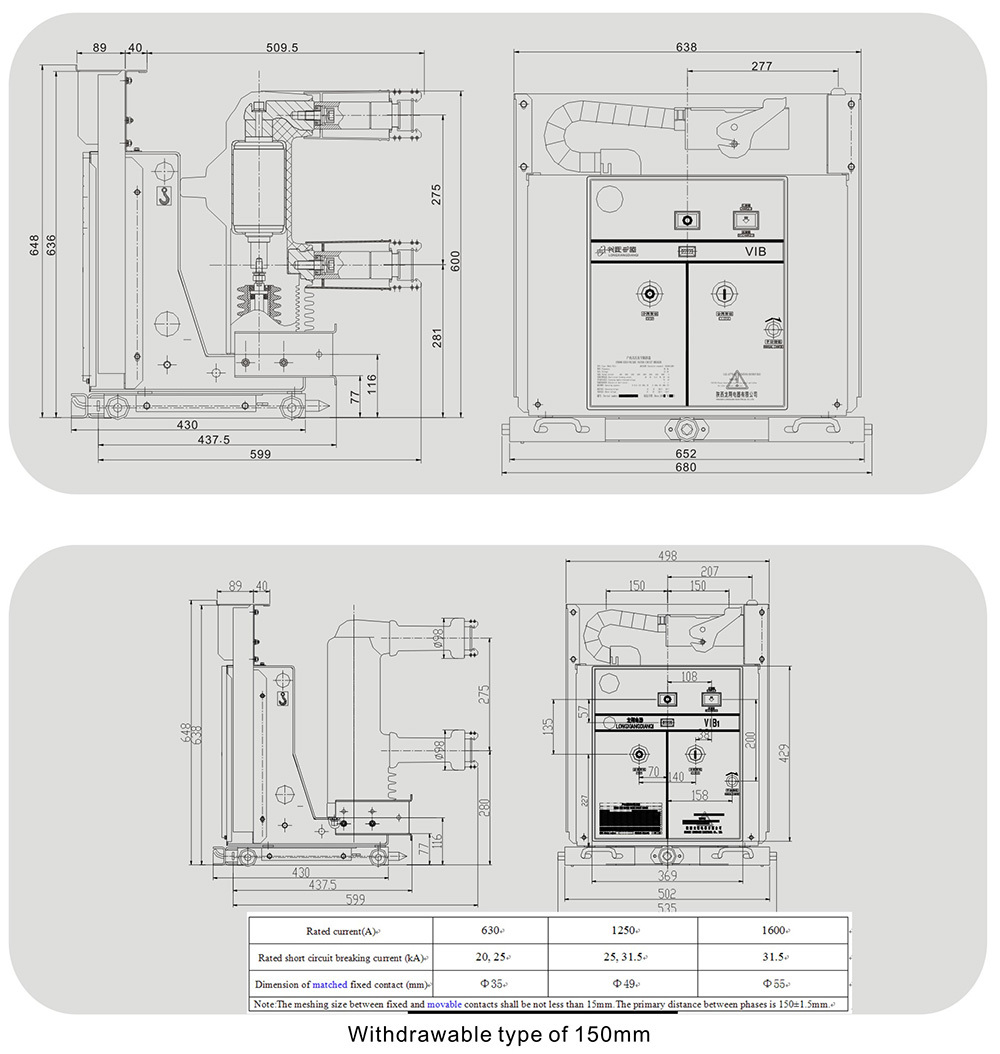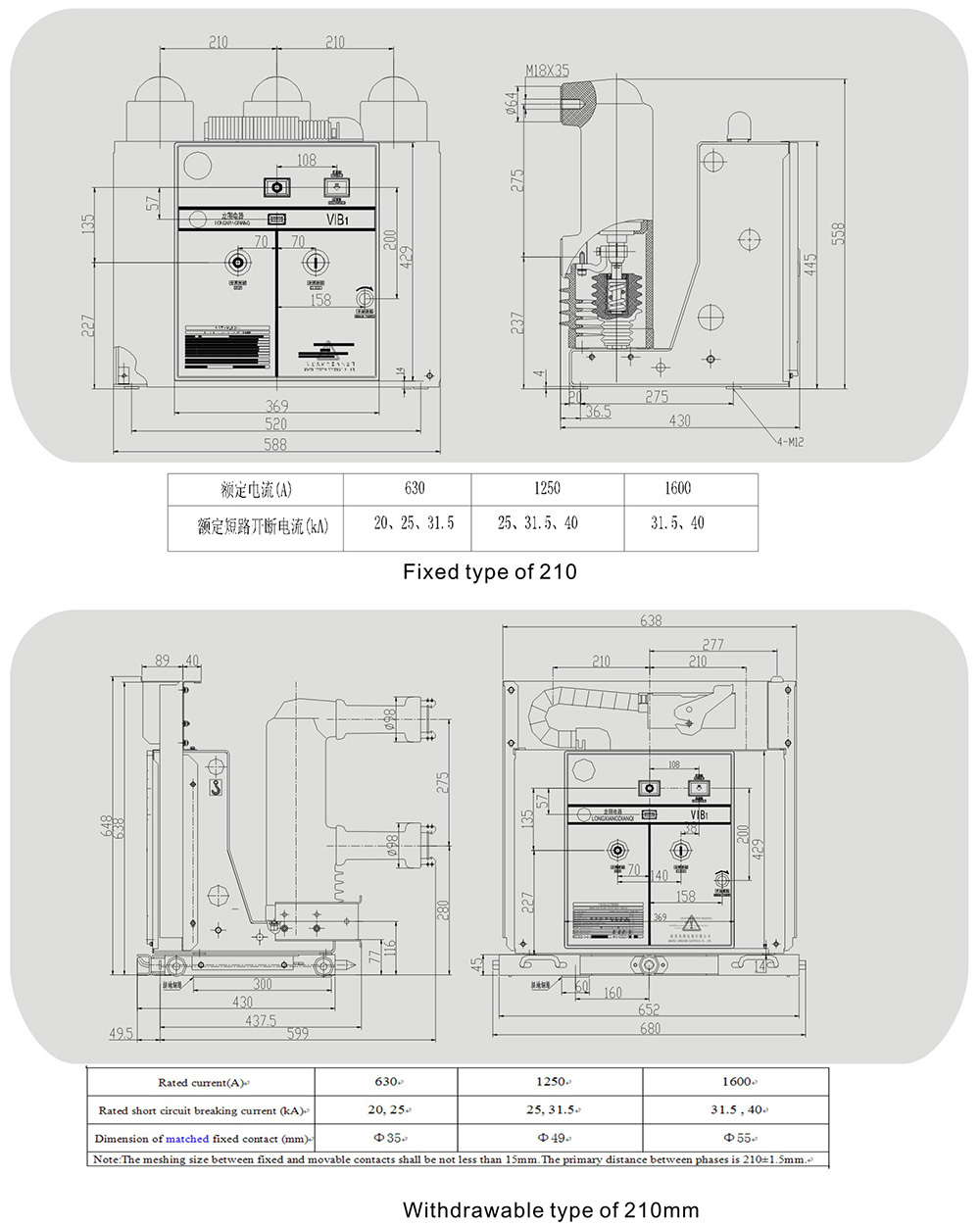 ● Following information is required for order
VCB Full type,main technical specification,distance between phases and quantity.
Type and Specification of operating voltage.
Name and quantity of spare parts and components.
● Typical wiring diagram of the second principle(For withdrawable type Vacuum Circuit Breaker)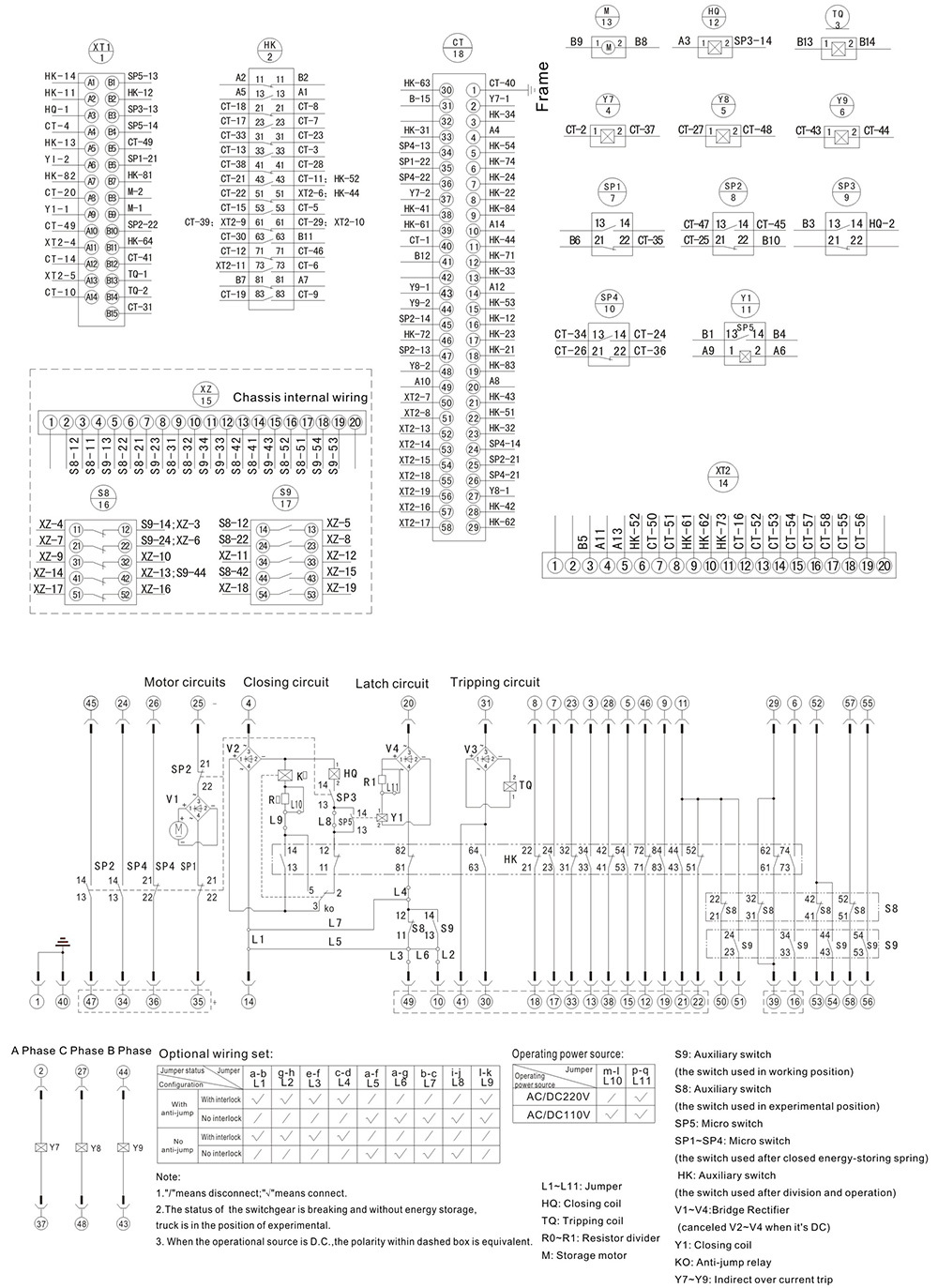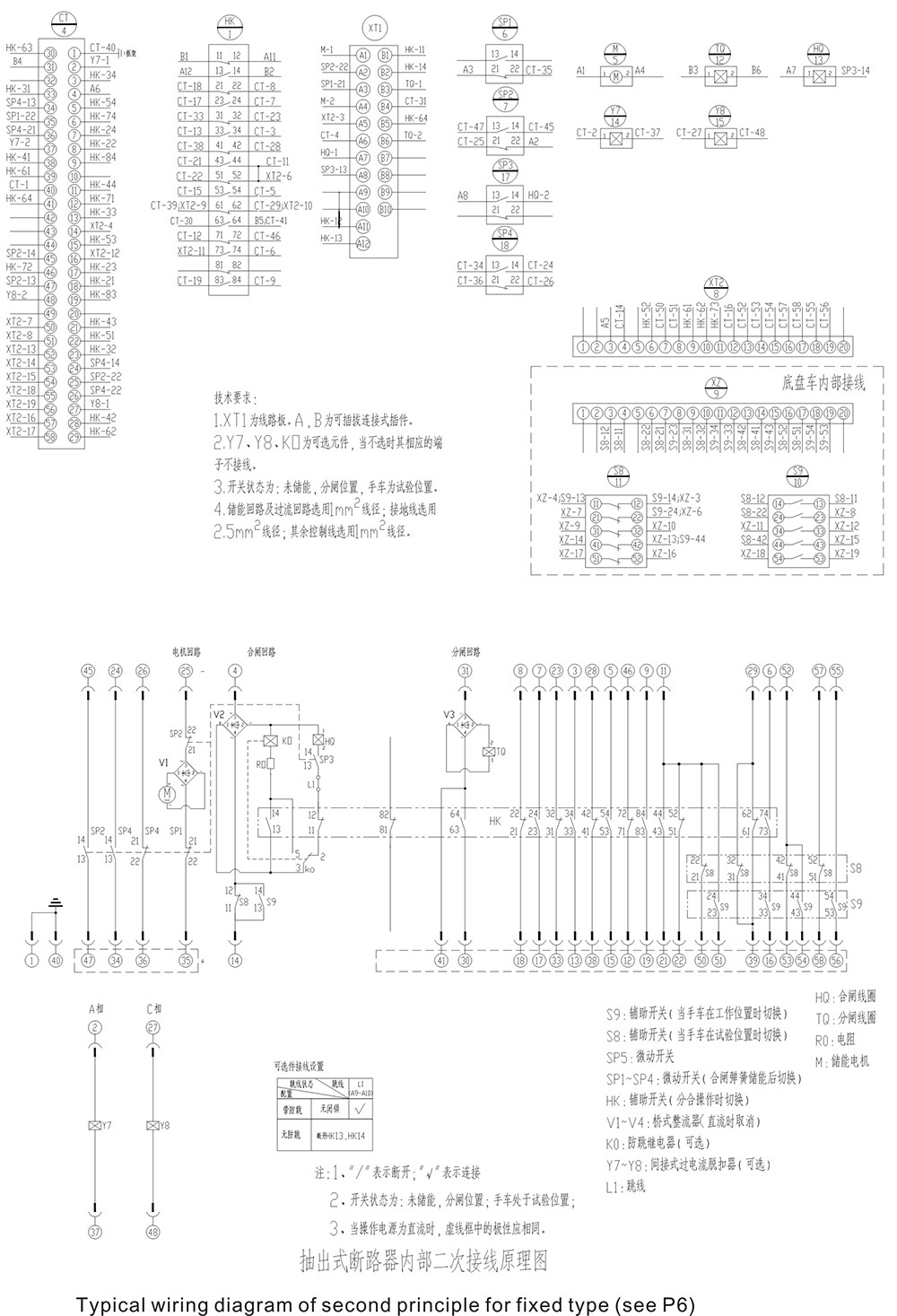 Related products
Using the Longxiang switch to share national invention patents
---
ONLINE MESSAGE
*Note: Please make sure to fill in the information accurately and maintain smooth communication. We will contact you as soon as possible