ZN39-40.5 Truck Type High Voltage Vacuum Circuit Breaker
---
ZN39-40.5 type indoor HV vacuum breaker is used for many kinds of switchgear like JYN1-35 and GBC-35.It is widely used for 40.5kV voltage systems which is accordance with GB1984-2003 standards
INDOOR 40.5KV HIGH VOLTAGE VACUUM CIRCUIT BREAKER
ZN39-40.5 Truck Type High Voltage Vacuum Circuit Breaker
---
● General Description
ZN39-40.5 type indoor HV vacuum breaker is used for many kinds of switchgear like JYN1-35 and GBC-35.It is widely used for 40.5kV voltage systems which is accordance with GB1984-2003 standards.
This series include: Vacuum circuit breaker truck,isolation truck and fuse truck.
Structural characteristics:
1.This vacuum circuit breaker adopts compound insulation; it can meet air distance and creepage under normal run condition, and it effectively reduces the dimension of VCB,the overall arrangement is reasonable and simple,with aesthetic appearance.
2.The operating mechanism is adopted CD10II electro-magnetic operating mechanism or CT19N spring operating mechanism,the outlet curve has good adaptation with requirements of vacuum interrupters.It has high reliable with characteristics of long life and easy maintenance.
● Applying ambient conditions
1.Ambient temperature:-15℃~+40℃.
2.The height above sea level:≤1000 m (not including special requirements) .
3.Relative humidity:the average humidity of a day should be no more than 95%;the average humidity of a month should be no more than 90%.
4.Saturated vapor pressure: the average pressure of a day should be no more than 2.2kPa,the average pressure of a month should be no more than 1.8kPa.
● Main Technical Specification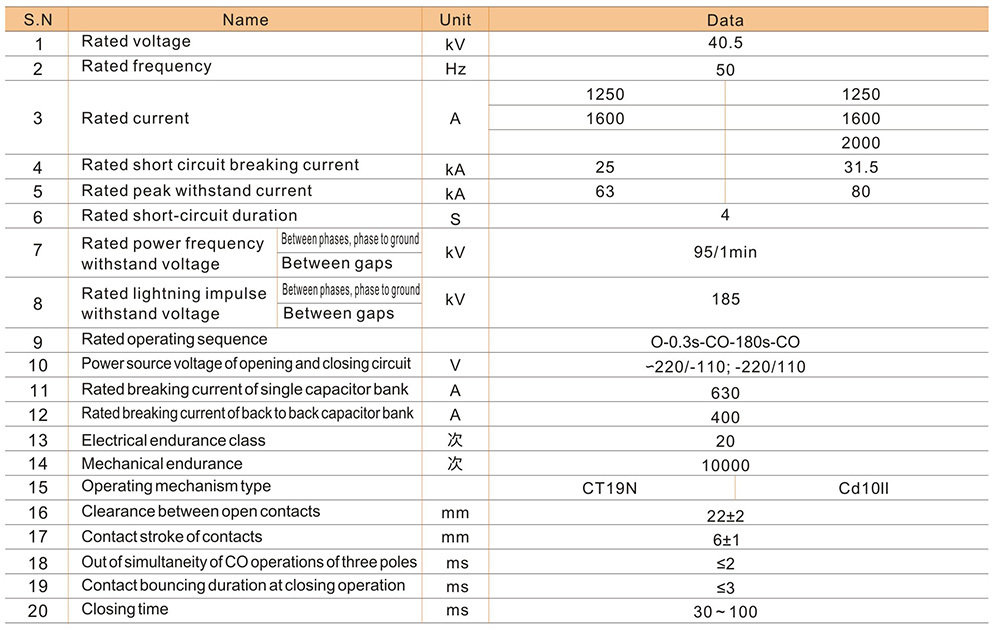 ● Overall outline drawing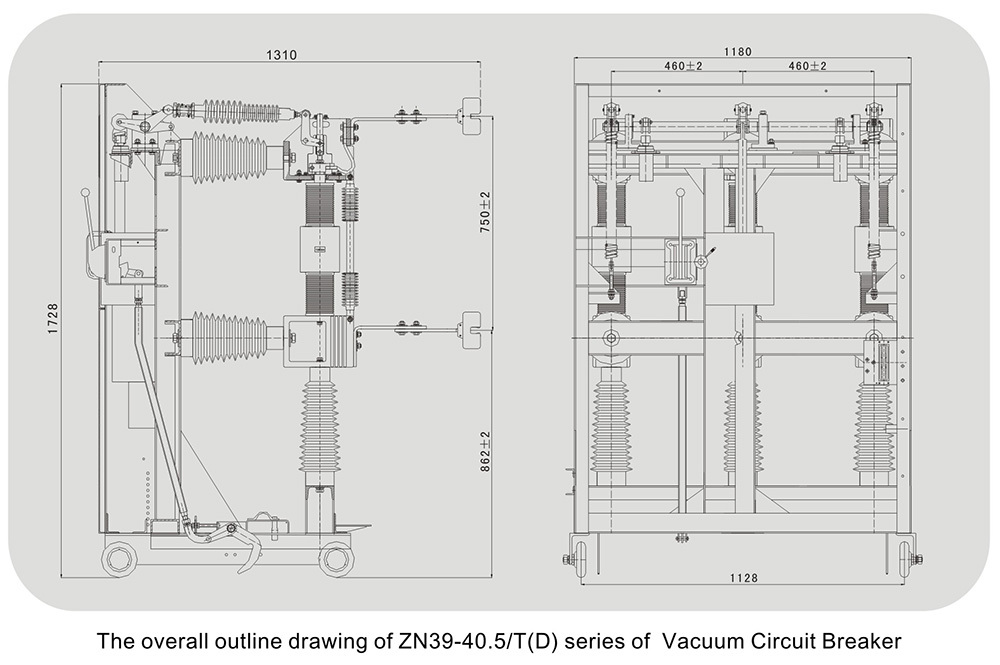 ● Following information is required for order
1.For VCB
Full type name, rated current, rated short-circuit breaking current.
Rated voltage of operating circuit.
Name and quantity of spare parts and components.
Other special requirements for VCB.
2.Isolating switch
Full type name and rated current.
3.PT truck
Full type, name and quantity.
Type and quantity of PT.
Type and quantity of fuse.
For special requirements,please consult with manufacturer.
● Typical wiring diagram of the second principle(Match with CD10Ⅱ mechanism)
● Typical wiring diagram of the second principle(Match with CT19N mechanism)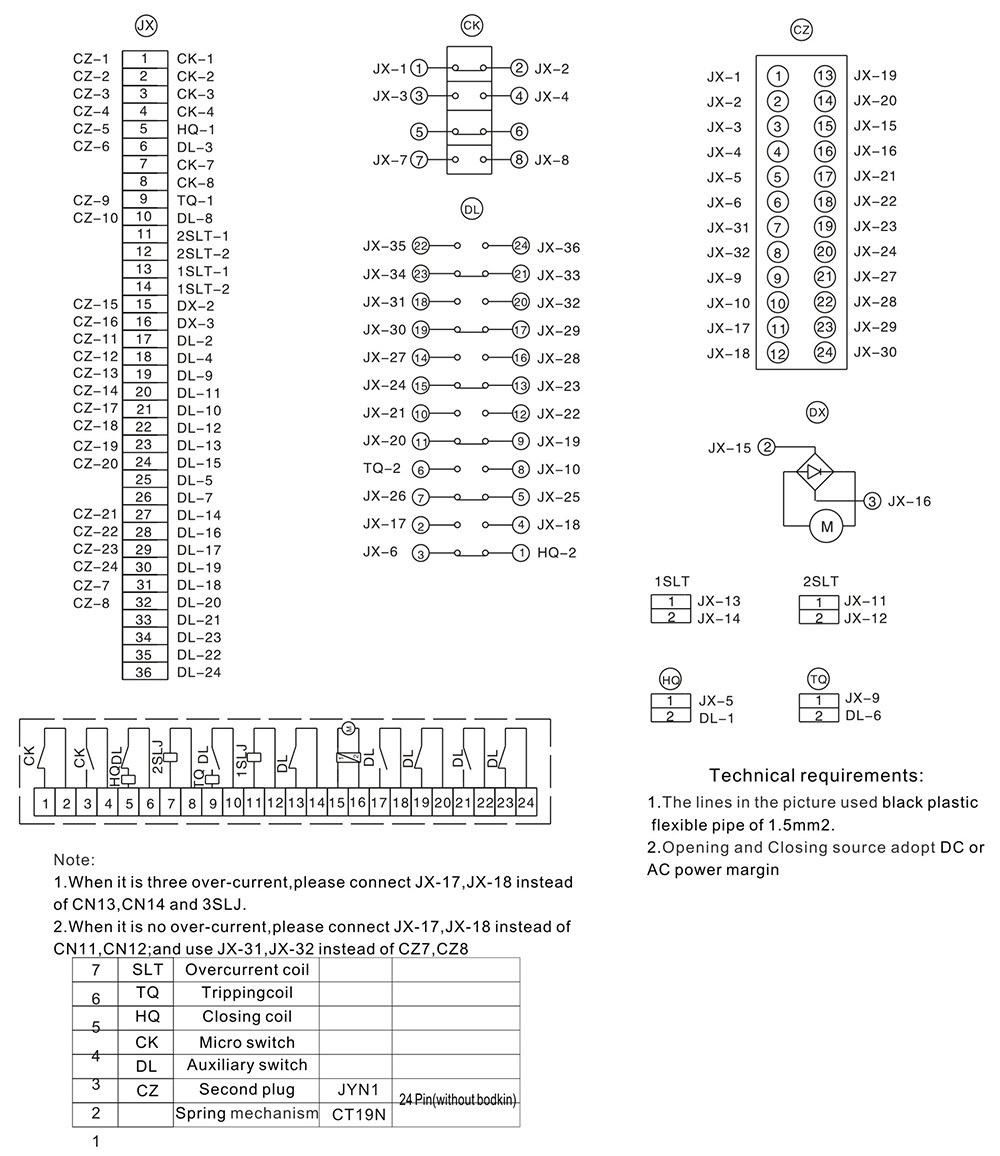 Related products
Using the Longxiang switch to share national invention patents
---
ONLINE MESSAGE
*Note: Please make sure to fill in the information accurately and maintain smooth communication. We will contact you as soon as possible