ZN12-12 Series of Indoor HV Vacuum Circuit Breaker
---
ZN12-12 series of indoor HV vacuum circuit breaker is three phase A.C.50(60)Hz indoor high voltage distribution equipment with 12kV rated voltage and below.This kind of circuit breaker is characterized by simple construction,strong breaking capability
INDOOR 12KV HIGH VOLTAGE VACUUM CIRCUIT BREAKER
ZN12-12 Series of Indoor HV Vacuum Circuit Breaker
---
● General Description
ZN12-12 series of indoor HV vacuum circuit breaker is three phase A.C.50(60)Hz indoor high voltage distribution equipment with 12kV rated voltage and below.This kind of circuit breaker is characterized by simple construction,strong breaking capability,long life with complete operating functions and convenient maintenance.It is suitable for controlling and protecting transmission and distribution system such as power generation plant and substation,especially used in the fields where it is frequently operated.
This kind of vacuum circuit breaker can be used for fixed panels(XGN2 and GGIA),it also can be equipment with truck used for varies panels such as JYN2,KYN1 and KYN49)as well as used for reconstruction for old-fashioned oil switchgear.
Structural characteristics:
1.The operating mechanism is introduced the technique of operating mechanism from Siemens 3AF vacuum circuit breaker,the operating mechanism is integrated with vacuum circuit breaker,with characteristics of short transmission
● Applying ambient conditions
1.Ambient temperature:-15℃~+40℃.
2.The height above sea level:≤1000 m(Not including special requirements).
3.Relative humidity:the average humidity of a day should be no more than 95%;the average humidity of a month should be no more than 90%.
4.Saturated vapor pressure:the average pressure of a day should be no more than 2.2kPa;the average pressure of a month should be no more than 1.8kPa.
● Main Technical Specification
● Overall outline drawing
● Following information is required for order
Full type name,rated current,rated short-circuit breaking current,distance between phases.
Rated voltage of CO tripper of operating mechanism.
Rated voltage of energy-stored motor.
Name and quantity of spare parts.
For special requirements,please consult with manufacturer.
● Typical wiring diagram of the second principle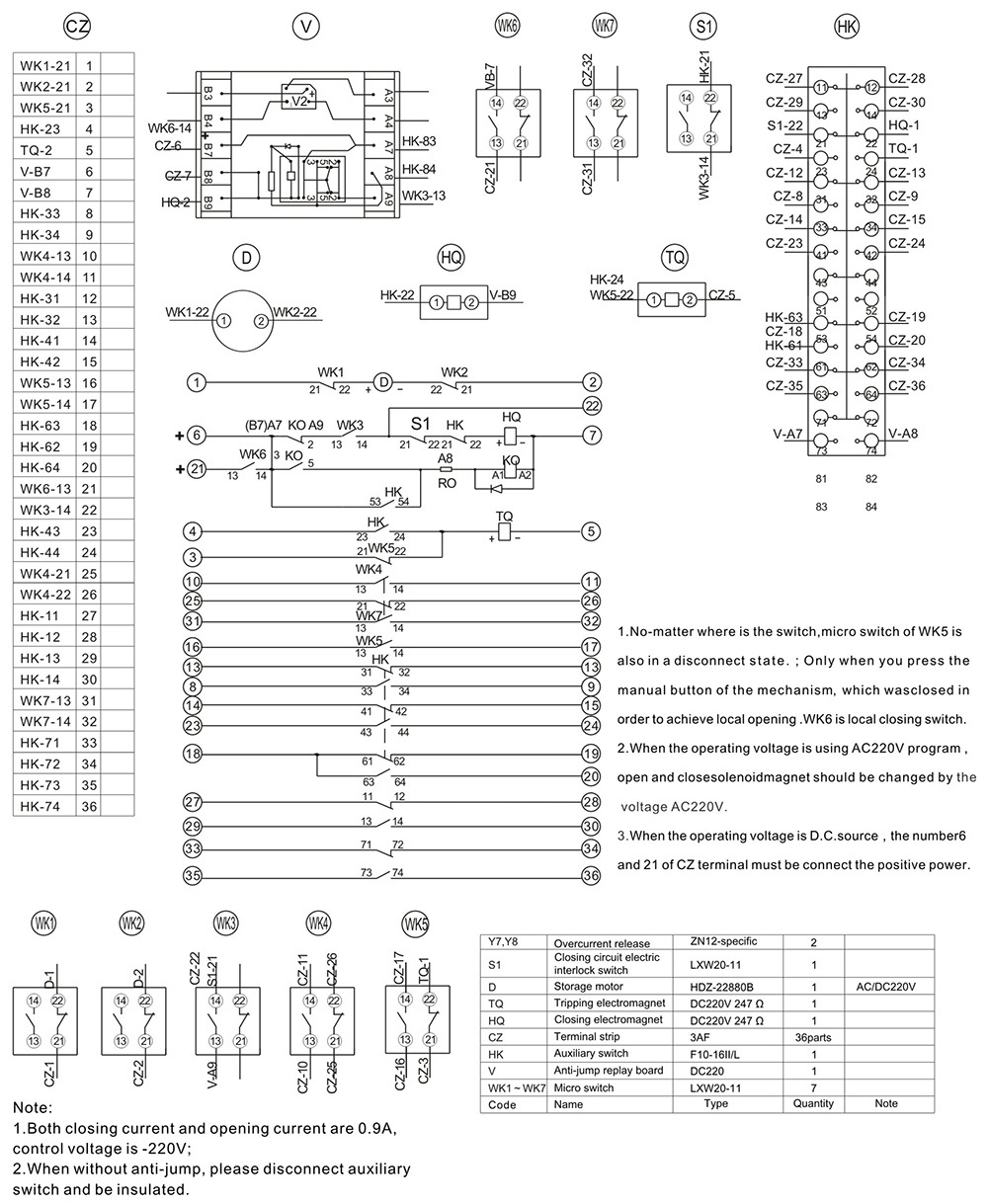 Related products
Using the Longxiang switch to share national invention patents
---
ONLINE MESSAGE
*Note: Please make sure to fill in the information accurately and maintain smooth communication. We will contact you as soon as possible